FINAL FLIGHT (AKA CHARIOT)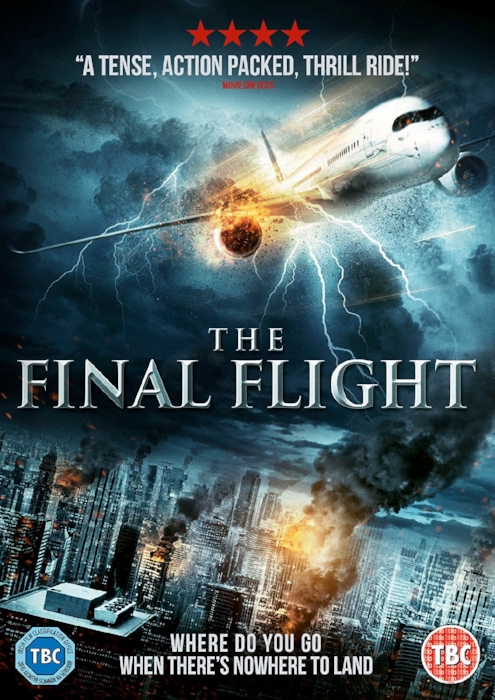 you'll hardly notice it's tight budget constraints!
Directed by: Brad Osborne
Starring: Anthony Montgomery, Ian Sinclair, Brina Palencia,
Seven strangers wake up on an airplane in mid-flight. They have no recollection as to how they got there, and they can't contact the pilot. What is going on?
The Final Flight, aka Chariot, is one of those films which, although made on a low budget, just knocks your socks off.
Seven complete strangers - Cole, Aden, Emily, Genevieve, Belinda, Michael and Ra - all wake up on a jumbo jet in mid-flight with no memory of how they got there. To make matters worse, they see a news report on someone's mobile phone which suggests a major catastrophe has occurred on the ground.
But is what they've learned the truth? Is there something else going on, and are all of the "passengers" who they say they are? This is the central conceit of the film and the reason it works so well is the way it feeds us a little information at a time to keep us fully engaged.
So fully engaged are we that we hardly notice the lack of exterior shots, or special fx of any kind other than some blood squibs. This isn't a film devoid of action though - there's plenty of physical and mental conflict throughout the film.
The Verdict:
I'm keeping this review brief to keep as much of its many viewing pleasures unwrapped. This is one of those low budget films which doesn't feel low budget. Its compelling story, dialogue and characters keeps it very lively and entertaining, right up to its perfect ending.
8 out of 10 - RECOMMENDED (MikeOutWest)